WHY TANZANIA?
Tanzania is abundantly blessed with astonishing natural beauty and matchless wonders in the African continent, in terms of being the ultimate safari destination.
The United Republic of Tanzania is one of the most peaceful countries Africa. Tanzanians are proud of their country who are a diverse mix of people united by a common language known as Swahili.
With over 1 million sq km set aside for National Parks, Conservation Areas, Game and Forest Reserves and Game Controlled areas and UNESCO Heritage sites, some of the attractions found in Tanzania include:
The highest Mountain in Africa, 'Mount Kilimanjaro' which gives climbers an uphill strenuous stroll, shinning in the morning sun above a pedestal of clouds.
Ngorongoro, the 8th wonder of the world is the largest extinct volcano in the world with the largest unbroken and unflooded volcanic caldera.
Derived from the Maasai language, Maa; 'Serengeti' means 'Endless Plains'. Serengeti hosts the largest animal migration with around 1.5 million wildebeest, 200,000 zebras just to mention a few combined with an evolutionary trip to Oldupai Gorge known as the birthplace of humans, Laetoli and Kondoa Rock Art Cave sites which take you back to your human origins.
The exotic spice island of Zanzibar is filled with endless miles of virgin white sandy shores backed by rich tropical forests coexisting with the clear blue waters of the Indian Ocean. Visit the House of Wonders or navigate your way through the ancient streets of Stone Town. Explore The Indian Ocean Marine Coast of Saadani National Park, Dar es Salaam, Bagamoyo, Kilwa and the islands of Mafia and Pemba offer miles of pristine, silver beaches lapped by crystal clear turquoise sea where you can also sail, swim, fish, canoe, snorkel and dive on eccentric coral reefs teeming with marine life of playful green turtles and dolphins are plentiful with migratory hump-backed whales.
You can also visit the famous coffee plantations inhale the aroma of Arabica coffee produced in many regions including Kilimanjaro, Mbeya and Usambara Mountains.
Tanzania is not only known for the multitude of gemstones but mainly for the beautiful Tanzanite only mined in Arusha.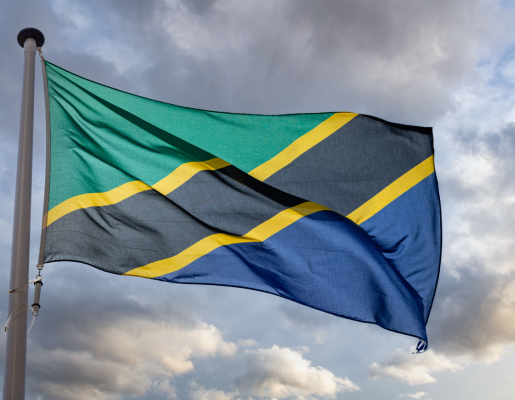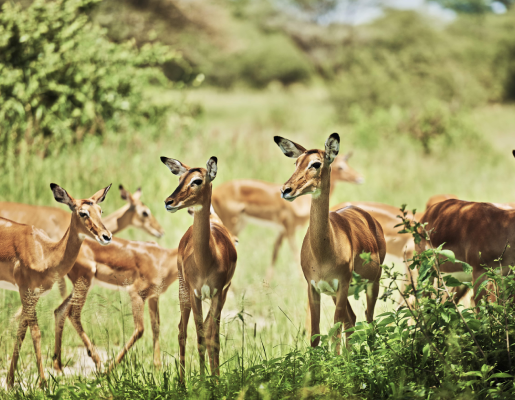 Tanzania is a well-endowed country offering to share its magical creations.
Karibu Tanzania- the soul of Africa!